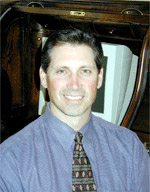 Jim has been a core facilitator with Leadership Strategies, Inc. since 2005. He specializes in facilitating meetings, strategic planning, team building, process improvement, customer feedback, and leadership development. His purpose is to help individuals and organizations achieve more.
Jim brings an energetic, innovative, and practical approach to facilitating group processes. His clients have come to expect action, color, rousing debate, creative problem solving, constructive resolution, and breakthrough thinking, all while achieving tangible results. He is noted for going above and beyond the call – introducing new tools and concepts wherever he can. Jim has authored articles and spoken on the national stage about leadership, change, and performance improvement.
In his 22-year career Jim has experience in a wide variety of industries including manufacturing, health care, government, non-profits, insurance, and utilities. He has worked as a facilitator, trainer, and/or consultant with notable companies including American Electric Power, Avery Dennison, PPG, Columbia Gas, Whirlpool, Nationwide Insurance, Goodyear, Chrysler-Jeep, Pepsi, and the State of Ohio. His experience and versatility make him effective working at all levels of organizations from the board room to the front line.
With Industrial & Systems Engineering degree focusing on human performance from The Ohio State University coupled with an MBA from Franklin University in Columbus emphasizing executive coaching, Jim brings a strong blend of technical, process, business, and people expertise to every session.
Clients have said, "Great job interacting with the group on so many levels – on a personal level, leading them through the exercises, keeping on time, providing instructions, motivating them, etc. The event went very smoothly." "Helped us in an exercise … that will truly make a difference in the years to come." "On a scale of 1 to 7 Jim gets an 8. I can't imagine doing [annual KPI's] without him." "So good at keeping a discussion on track and moving." "Really enjoyed the process and how things unfolded." "Great prep & execution. Tough crowd and forum was handled very well."
---