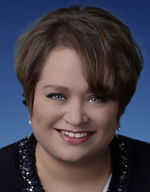 Jinnie Lee Schmid specializes in services related to improving individual and organizational performance, including: coaching of individuals, facilitation of group processes, and consulting to organizations. You can view samples of her facilitation and training skills at www.youtube.com/ user/JinnieLeeSchmid.
As an independent consultant, Jinnie has been retained to design, develop and implement a variety of events and programs for clients including Kodak, Coca Cola, BellSouth, US Cellular, and Cingular Wireless. She also provided coaching to one of Atlanta's premier female entrepreneurs.
Jinnie is currently a member of, and collaborates with, several unique and selective groups of professionals:
One of 12 consultants certified worldwide to administer and interpret The Loss Of Effectiveness Index (change management diagnostic/assessment tool by www.pivotpnt.com)
One of 60 inaugural members of The Institute for Performance Improvement (www.tifpi.org) and personally mentored by Dr. Judith Hale (www.haleassociates.com)
One of 25 members of the Core Team of Facilitators for Leadership Strategies, Inc. (www.lead-strat.com)
One of 20 Mager Consortium Associates, and one of 10 certified to deliver Mastering the Art of Instructor Led Training, based on the performance-based, criterion-referenced performance improvement methodologies developed by Dr. Robert F. Mager and Dr. Eileen Mager
Certified to administer and interpret Harrison Assessments (www.harrisonassessments.com)
Jinnie began her career by designing, developing and implementing the first computer-skills training and support program for the third largest U.S. Bankruptcy Court in the nation. As a Change Management Consultant for Accenture she developed performance improvement programs for Bank of America, Chase Manhattan Bank, PeopleSoft, United Way, and the United States Air Force. As Training Manager for PRGSchultz she managed the nationwide rollout of new business skills, customer service, sales, and leadership training programs. In her long-term contract with GLISI (www.glisi.org) she helped the not-for-profit start-up develop all their programs including training, talent management, coaching, performance consulting, and program evaluation. Immediately prior to re-opening her independent consulting business, Jinnie was a Project Manager at Emerson Human Capital Consulting (www.emersonhc.com), a boutique firm specializing in change management.
---