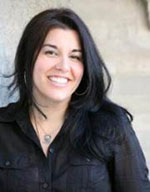 Leslie has 11 years of leadership, process efficiency, behavioral analysis, and training experience in a number of challenging environments. Her experience includes seven years in the U.S. Army, work in membership sales, television news production and most recently as a project manager in the non-profit and association communities. She has specialized knowledge in Lean management, process mapping, facilitation, and project management.
Prior to working with Leadership Strategies, Leslie was an internal process efficiency consultant and training specialist at the Mortgage Bankers Association. In addition to the work she did within the organization, Leslie maintained sole responsibility for conceptualization, design, development, and deployment of an external consultancy centered on process improvement, training, facilitation, Lean methodologies, and team communication.
Leslie uses innovation, creativity and an interactive style to facilitate training programs and problem solving sessions. She has worked in a broad range of industries and collaborated with clients in efforts to enhance work productivity and relationships. Some of Leslie's clients include : The American Speech-Language Hearing Association, and Adventure Training Concepts, a training company focusing on the benefits of teamwork and leadership. Leslie excels at interacting with individuals at all levels of organizations where her focus is to assess and support sustainable change.
Leslie holds a B.S. in Portuguese from the U. S. Military Academy in West Point, NY and is a graduate of the Army's Combined Logistics Captain's Career Course.
---