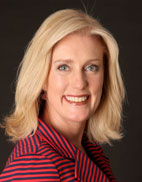 Lisa is a business management consultant specialising in the provision of high-level facilitation, training design and delivery, board evaluations and executive coaching.
Lisa holds internationally recognised qualifications in facilitation and executive coaching and is highly sought after for her specialist expertise and ability to drive valued outcomes for boards, executives and teams. This is particularly evident for complex stakeholder workshops where there are tensions in relationships, interests and outcomes. Her 1:1 and group coaching sessions are defined by the nuances that only masterful coaching techniques can bring – the ability to listen, to ask powerful questions that evoke discovery and getting to the WHO of the client, not just the What.
Lisa's extensive pedigree in the delivery of major outcomes to boards, executives and senior managers across public, private and not-for-profit organisations is testament to her reputation and commitment to staying relevant to her clients' needs. Her perception and awareness of critical business strategies is informed by a well-developed practical knowledge through wide executive experience and relevant post-graduate and professional qualifications in business, public policy, strategy, leadership, governance, communications and human resource management. Her vocational qualifications are a continuous pursuit of excellence as Lisa commits to her own professional enhancement every month through active exposure with international alumni forums, stretch for higher qualifications and the investment of having her own executive coach!
Lisa has been an executive across all three sectors – as an Army Officer, a Deloitte Director, as a non-executive director & Chair on various boards and in her own business, Jelk Solutions. She is professionally credentialed and represents other organisations as an adjunct in a variety of delivery capacities.
In addition to her core roles, Lisa is the Vice President of the National Trust (ACT) Council and the former Deputy Chair and a current Director of the Crime Stoppers (ACT & Region) Board.
Lisa is Canberra based. She travels nationally and works with select clients in SE Asia and North America. She is on track to become the first Certified Master Facilitator (CMF) in Australia in coming months. Once completed, she will be one of only 25 CMF qualified facilitators in the world.
The CMF is distinguished as the highest designation available in the facilitation industry.
---