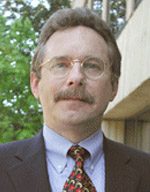 Rolf Grun has more than 20 years of professional experience in consulting, facilitation, and training in the disciplines of strategy and planning, process improvement, and organizational change.
Rolf's unique talent is in bringing clarity to complex business problems and situations marked by a high degree of ambiguity, and in helping others do so as well. He understands that success in consulting, facilitation, and training requires that the professional be armed with intellectual skill and an incisive perspective, but also the ability to "walk in the shoes of the client", dispassionately introducing only those observations that will further that client's process.
He brings a broad, general management orientation that integrates strong conceptual, analytical, and communication skills with a deep understanding of the humanistic aspects of decision-making and change, and an interactive style that promotes collaboration and consensus.
His past clients include entrepreneurial ventures, family-owned businesses, private and public middle market companies, and Fortune 50 global companies in both the U.S. and Japan, including Walt Disney, Corning, Hitachi, CARE, Continental Airlines, Boston Scientific, and the U. S. Navy. He has worked in a wide range of business-to-business markets including business and professional services, technology and telecommunications, transportation, industrial products, and financial services, as well as a number of nonprofit organizations.
Rolf holds a BS degree in Mechanical Engineering and a BS degree in Geology (both cum laude) from Tufts University, and an MBA from the Harvard Business School.
He is the chairman and formerly president of the Harvard Business School Club of Atlanta, an alumnus of Leadership Atlanta's leadership development program, and a board member of several nonprofit organizations. Rolf is a member of the faculty of the American Management Association in both the U.S. and Japan, teaching strategic planning, marketing, and leadership.
---