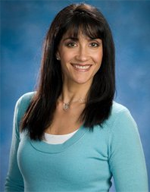 Thought Leadership
Financial Analysis
Facilitation
Oral & Written Communication Skills
Information Synthesis
Proven Insights
Operations Management
Resourceful Information Gathering
Organizational Design
Operational Efficiency
Business Development
Sales and Marketing
Benchmarking
Competitive Intelligence
Hypothesis Driven Problem Solving
Negotiations
Industrial Operations
Pharmaceuticals
Project Management
Semi-conductors
Manufacturing
Consumer Products
Retail
Business Planning
Golf Management
Applied Physics
Software Design
Software Implementation
Complex Quantitative Modeling
Strategic Thinking
Non-profit Organizations
PROFESSIONAL EXPERIENCE
Effective Facilitator Trainer– NY Region, Leadership Strategies, Atlanta, GA August 2011 – present
Co-Chair, Grassroots Initiative, Jewish Federation of Atlantic & Cape May County, October 2008 – November 2010
Director, Operational Efficiency, Toys "R" Us, Wayne, NJ September, 2002 – June, 2004
Director, Strategic Planning and Business Development, Toys "R" Us, Wayne, NJ July, 2001 – September, 2002
Senior Vice-President, Marketing & Sales, Perform.com, New York, NY 2000 – 2001
Engagement Manager, McKinsey & Company, Florham Park, NJ 1996 – 2000
Senior Consultant, Andersen Consulting, San Francisco, CA 1991 – 1995
EDUCATION
Master of Business Administration, The Wharton School of Finance & Economics, Director's List, Academic Advisory Board, Wharton Crew, Wharton Rugby (assistant coach)
Bachelor of Science, Applied Physics Engineering & Finance, Cornell University, Cornell Rugby, Cornell Crew
AFFILIATIONS & CERTIFICATIONS
Certification in Effective Facilitation from Leadership Strategies
Passed Level I of the Chartered Financial Analyst Exam (CFA) (1995)
Advisor, Wharton Admissions Committee (2002-2004)
Advisor, Cornell Admissions Committee (1995-1997)
NY Road Runners
Charter Member, Wharton Alumni Women's Network
SELECTED ACHIEVEMENTS
Facilitation
We developed and led the execution of a comprehensive review of the facilities and programs offered to the Jewish Community in an effort to reestablish the relevance of the Jewish Federation to local donors and increase participation and leadership by resident Jews. The analysis included the creation and management of 5 task forces comprised of more than 50 community leaders. Despite mitigating factors that delayed the end of the project for almost 2 years, every task force member remained engaged until the final presentation last November. The process generated more than 30 ideas for sweeping change and is estimated to deliver financial gains of more than $250,000 annually.
Strategic Problem Solving
I created a comprehensive business intelligence function to enable executive management to understand and leverage external market factors to drive superior performance. In its first year, proven techniques and insights led to pre-emptive knowledge of competitor purchases of "hot" merchandise and a detailed breakdown of competitor cost structures and non-public plans of entry into profitable international markets. While it is difficult to quantify the ROI of such intelligence, the function was given increasing allocations of resources in its second year due to the value of the intelligence gathered from initial efforts.
I led portions of a study to identify and evaluate potential market segments for a commodity product in the pulp and paper industry. Independently, I created and implemented a new valuation metric to segment and target more profitable customers that increased value of potential business by more than $300 million. Our team launched new customer segmentation and targeting strategies based on these new profitability metrics that turned 2 plants from $.5M in losses per month to $3M gross profits within six months.
Operations and Cost Reduction
I led a personnel restructuring program for an organization of more than 2000 employees to reduce budgeted expenditures $50M in less than 2 months. In partnership with a mid-level officer group, we established appropriate targets for each department/division, designed new operating models and identified and executed planned reductions.
Our team instituted a cross-divisional Vendor Compliance program to streamline handling procedures for merchandise from 200 vendors operating across 5 divisions. Implementation of the guide was estimated to save more than $17M in its first year by eliminating erroneous shipments, faulty communications and inconsistent procedures across the company.
Marketing and Sales
I managed the team dedicated to developing a strategy for a re-launch of a consumer anti-obesity product, turning a $60 million product into $300 million by 2002. My team created a strategy initiative built on developing strategic alliances with strong players in the weight loss and pharmaceutical industry (e.g. FDA, managed care organizations, national associations, other manufacturers, etc.). The recommendations also outlined a new segmentation and messaging strategy to improve both treatment rate and use of Rx therapy to address the growing problem of obesity in the U.S.
Our team developed and executed alliance strategy for I-ASP utilizing both traditional "push" as well as initiating a "pull" strategy with business to business (B2B) and other corporate portals. This strategy led to relationships with two major software providers and added 3 new revenue sources to the current business model. An additional alliance with a major consultancy resulted in additional capital, co-development agreements, and co-marketing arrangements that improved the brand image and solidified collaborative arrangements with other portals.
---