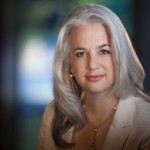 Tierah Chorba is accomplished in directing and leading multi-faceted, highly effective training initiatives in rapid growth, regulated environments. As a facilitator, she is extremely knowledgeable in the latest technology and methodology for developing skilled and motivated professionals who embrace continued growth. Tierah specializes in making complex concepts and technologies easy to understand and creating innovative training programs to improve performance. Facilitation engagements include frequent negotiations between government bodies and local financial institutions. She excels in facilitating regulatory compliance implementation, project planning for training development, and process improvement with emphasis on policy and procedure creation.
Tierah was previously employed by Training Pro as their director of training/senior trainer where she created a specialized training program to meet critical licensing needs. The success of the program led to additional new business generation. Tierah also created new online survey methodology to increase feedback, tabulate data, and create detailed reports which in turn led to the creation of training courses for sales and customer service.
She is a licensed trainer for the North Carolina Commissioner of Banks, the Ohio Division of Financial Institutions and the Utah Department of Commerce. A member of the American Society for Training and Development, she also holds a State Compliance Trainers License and is a Certified Training Director for Langevin Learning Services.
---