About Us
Cynthia Pace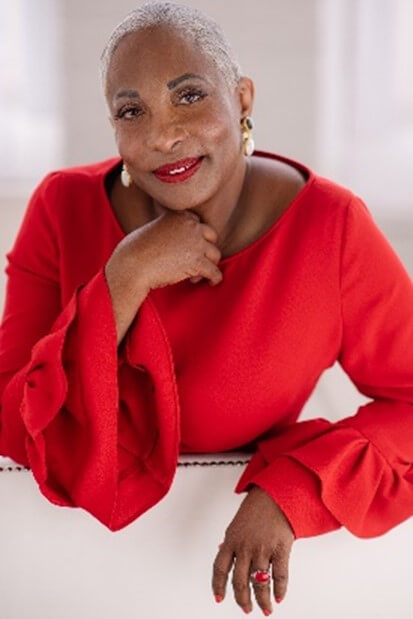 Dynamic, Energizer, Developer
For more than 25 years, Dr. Cynthia Pace has been known as a Master Facilitator and Trainer. Using various group-processes along with creative brain-friendly problem-solving techniques, Cynthia focuses on delivering explosive results and outcomes. Cynthia's passion is, as she says, to "Hold the space and place for individuals and organizations to experience their greatness".
Facilitation & Strategic Planning
Cynthia delivers dynamic and highly interactive sessions for organizations in all sectors.  She is enjoyable to work with and has an uncanny sense of humor coupled with style and grace.  This approach to her work is what allows participants in her facilitated events to bring their best to the process.
She is the coauthor of Process-Based Facilitation the basis for offering workshops and seminars for her clients to master the art and science of facilitation.
As a master process-based facilitator, Cynthia's straightforward style creates the opportunity for the client to develop the path forward. This leaves the client excited about the plans and defined outcomes they have created to meet their goals.  One client commented as such:
"Facilitating a strategic planning session requires a quick mind, analytical listening, and an engaging heart. Dr. Cynthia Pace possesses all these qualities but makes it her business to meet in advance of the session, to understand the clients' objectives, and to work collaboratively toward a deliberate and effective outcome. Cynthia is a true professional. (And I have been in many strategic planning sessions.)!
-Leonard, R Railey, Baltimore Washington Quarter Chamber Board of Directors Chair., President and CEO, University System of Maryland Foundation, Incorporated.
Leadership & Team Development
It is her experience as a former college President and Professor that allows Cynthia to be a leader in her field, modeling the practices and behaviors that produce Level 5 leaders in various industries.
The training and facilitated events align the clients existing "normal" and creating a "new normal" in real time. Unlike most, Cynthia offers the opportunity to experience in session, their leadership capacity, which is memorable, penetrable, and remarkable.
Cynthia is known for leading teams and employees to embrace a culture of "trust and personal responsibility." This is most important because it directly affects the bottom line of any organization, turning an irregular organizational heartbeat into a drumbeat. Turning a jungle into a garden.
Cynthia Pace is passionate about turning boring meetings, retreats and business sessions that produce less than optimal results, into Meetings that produce magic. Cynthia's work truly is a gamechanger.