About Us
Janice Neitzel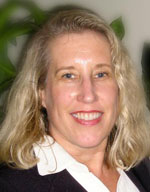 "Janice has the innate ability to lead others without their realizing they have been led, producing a true group victory." Brett Champlin, All State "Janice has an excellent ability to think analytically. She demonstrates creativity and balances reality. She has excellent facilitation skills to manage groups effectively and bring them to consensus." Kevin Wyderka, Unilever "The session was fantastic and I don't use superlatives lightly. Janice kept me engaged for the full 4 days." Jack Curley, US EPA
Engaging, Analytical, Collaborative
Janice Neitzel, a senior manager, core facilitator, and trainer with Leadership Strategies brings 20 years of group facilitation experience to our team. With an MBA in Sustainable Management, Janice facilitates business, government and non-profit leaders using methodology while leveraging group dynamics to bring the group to consensus. She has the ability to hear a client's needs to prepare a customized approach of best practices. Janice combines professionalism with her enthusiastic demeanor to lead a group to simplify complex issues and implement practical solutions.
Strategic Planning
Sustainability and Social Responsibility
Project Planning
Training
Stakeholder Engagement
Process Mapping and Database Redesign
She has facilitated and trained in various industries, such as AT&T (Telecommunications), BP (Energy), Baxter (Healthcare Devices), CNA (Healthcare Insurance), Discover Card (Finance), Kroger (Grocery), Solo Cup (Manufacturing), McDonalds (Restaurant), Sears (Retail), Compass Group (Food Service) and Unilever (Food Manufacturing).
With keen insight into the culture and motivation of non-profits, Janice has facilitated success for the Illinois Stewardship Alliance, Food Animal Concerns Trust, The Field Museum, The Art Connection, PAWS Chicago and more.
Janice was chosen to be part of a select team facilitating nationwide community-based stakeholder engagements for the US Department of Energy (DOE). She has provided facilitation training for the US Departments of Education (ED) and Environment (EPA).
An experienced consultant and project manager, Janice is CEO and Founder of Sustainable Solutions Group. Janice has published "Facilitating Sustainability Strategy" on GreenBiz.com, "Sustainable Sourcing to Innovate a Private Brand" in the Journal of Brand Strategy and was quoted in "The Business Case for Responsible Sourcing" in Store Brands Magazine. In addition to graduating Summa cum Laude with an MBA in Sustainable Management from the Presidio School of Management in San Francisco, Janice has a B.S. in Computer Science, graduating Magna cum Laude and with University Honors from Northern Illinois University. She was named NIU Woman Student Leader and earned the Dean's Award for the Department of Computer Science.