About Us
Jeff Ross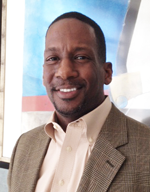 Jeff Ross is a Senior Manager with Leadership Strategies, Inc. He is a certified instructor for our firm's flagship course – The Effective Facilitator, and our management excellence course – From Management to Leadership. Since May of 2000, Jeff has trained over a 1000 people in the facilitation principles.
Jeff's primary focus has been on developing the skills of newly promoted and existing leaders, and facilitating group meetings to discover inconsistencies and implement solutions for organizational change. His expertise has been noted by session participants who have commented on his keen ability to model techniques presented, and create an enthusiastic and enjoyable learning environment.
Prior to Leadership Strategies, Inc., Jeff was a Project Manager and Senior Facilitator with Delta Air Lines Inc., responsible for managing the creation, implementation and delivery of leadership development training. He was also certified through Delta Air Lines to facilitate the Time Management and Situational Leadership II courses, respectively designed by Franklin Quest and Blanchard Training & Development, Inc. Jeff also facilitates Change Management courses for Executives, Managers and Individual Contributors, The 4 Disciplines of Execution and The 7 Habits for Highly Effective People, Leading at the Speed of Trust and Five Choices of Extraordinary Productivity. For the past 15 years, Jeff has had extensive public contact and training experience with all levels of management ranging from frontline and mid-level management to senior and executive level management. Jeff currently focuses his work in facilitating and consulting in Strategic Thinking and Planning and Lessons Learned Facilitated Sessions. Jeff's client list ranges from The CDC Leadership Management Institute, National Australian Bank, Price Waterhouse Cooper, Atlanta Journal Constitution and a host of others in the US and Europe.
Jeff received his B.A. in Business Management at Morehouse College in Atlanta, Georgia. Jeff is a licensed pilot and enjoys flying small aircraft, water skiing and cherishing his time with his wife and 9 year old daughter Lindsey.