About Us
Lisa Caine, CMF™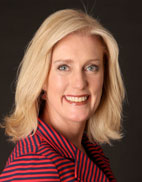 Inclusive, Insightful, Designed
Lisa Caine, founder and Managing Director of Jelk Solutions, is a business management consultant specialising in the provision of high-level facilitation, training design and delivery, board evaluations and executive coaching. She empowers leaders to excel on their strategic goals – personal and professional.
Lisa holds international qualifications and representative roles in facilitation and executive coaching and is highly sought after for her specialist expertise and ability to drive valued outcomes for boards, executives and teams. This is particularly evident for complex stakeholder workshops where there are tensions in relationships, interests and outcomes. Her 1:1 and group coaching sessions are defined by the nuances that only masterful coaching techniques can bring – the ability to listen, to ask powerful questions that evoke discovery and getting to the WHO of the client, not just the What.
Lisa's extensive pedigree in the delivery of major outcomes to boards, executives and senior managers across public, private and not-for-profit organisations is testament to her reputation and commitment to staying relevant to her clients' needs. Her perception and awareness of critical business strategies is informed by a well-developed practical knowledge through wide executive experience and relevant post-graduate and professional qualifications in business, public policy, strategy, leadership, governance, communications and human resource management. Her vocational qualifications are a continuous pursuit of excellence as Lisa commits to her own professional enhancement weekly through active exposure with international alumni forums, stretch for higher qualifications and the investment of having her own executive coaches.
Lisa has been an executive across all three sectors – as an Army Officer, a Deloitte Director, as a non-executive director & Chair on various boards and in her own business, Jelk Solutions. She is professionally credentialed and represents other organisations as an adjunct in a variety of delivery capacities. Jelk Solutions provides specialist facilitation in personal and professional development success education.
A former Vice President of the National Trust (ACT) Council and Deputy Chair and Director of the Crime Stoppers (ACT & Region) Board and Chair of the Complaint Resolution Service Board, Lisa is a leading governance and strategy specialist to her client boards.
Lisa is Canberra & Sydney based. She travels extensively and works with select clients in SE Asia and North America. Her credentials with international organisations CoachU (NY), Leadership Strategies, Atlanta and INIFAC as an Advanced Executive Coach, Core Team Member and Certified Master Facilitator (CMF), respectively, ensures that she holds unique qualifications and expertise in the Australian and New Zealand coaching and facilitation arenas. The CMF is distinguished as the highest designation available in the facilitation industry – a qualification accredited to fewer than 40 people world-wide with two in Australia.
Lisa is ready to work with you and your team anywhere in the world.