About Us
Mark Edmead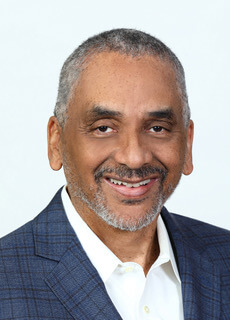 Mark is an IT Transformation consultant and facilitator.  Since 1982, Mark has provided IT transformation and business improvement services that align information technology with business goals to drive bottom-line performance and growth.
A facilitator contributes structure and process to interactions, so groups are able to function effectively and make high quality decisions. A helper and enabler whose goal is to support others as they achieve exceptional performance. As a facilitator, Mark helps guide people through a process to an effective result. This process could be a meeting, a brainstorming session, training and development, a planning session, team building, conflict resolution, or any situation involving a group of people where there are desired outcomes, goals, or targets (or where there certainly should be).
Mark excels in managing the tight-deadlines and ever-changing tasks related to mission-critical project schedules. His focus is on IT transformation, change management, process improvement, enterprise architecture, technology road mapping, strategic IT planning, IT organization analysis, IT portfolio management, and IT governance. International assignments include United Arab Emirates, Kuwait, Japan, Hong Kong, Taiwan, Singapore, Malaysia, Switzerland, Germany and Scotland.
Clients include: Irving Oil, Department of Veteran Affairs, IRS, DHS, Verizon Wireless, Merck Pharmaceuticals, Novartis, Epson, and State of Tennessee. Sample engagements include:
ISO and NIST based Cybersecurity assessments.
Implementation in Business Relationship Management capability
Performance of COBIT 5 assessment
Business Process Improvements
Application of Lean, DevOps, and Agile methodologies
Organizational infrastructure evaluation and design
Enterprise Architecture transformation projects
Portfolio planning
Facilitate client teams to implement changes
Strategy and execution alignment
Implementation of Baldrige Operational Excellence criteria
I have used Mark in key roles with high visibility clients. Without hesitation I would highly recommend Mark for any facilitation and consulting engagements. His professionalism, deep knowledge, and results oriented work style are deeply valued by not only me, but more importantly by all those who are lucky enough to use his services.
You are a great facilitator. I had a great experience and learned a lot in your class. You certainly put us, the students, at ease and, created an environment of fun learning and encouraged constructive discussions and information sharing. Please don't hesitate to use my name if you need a reference.