About Us
Steve Finkelstein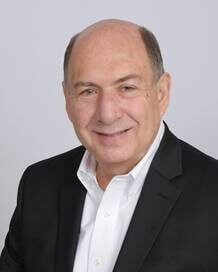 Energetic, Engaging, Magical
Steve is an accomplished business coach, facilitator, speaker, and author.  He is an expert in strategic planning, project management and business execution having been a Consulting Partner with both Deloitte and Grant Thornton, and a Senior Manager with Dun & Bradstreet Software. He helps his clients achieve their business objectives by unlocking innovation, cultivating collaboration, comprehensive planning, and disciplined execution.
Steve has worked with hundreds of companies across many industries, including manufacturing, nonprofit, professional services, government, restaurant, software, all sizes of businesses, including Fortune 500 international companies. Two significant projects include: Strategic Planning for Wendy's International who was inducted into the balanced Scorecard Hall of Fame and a Global Shared Services/Software implementation for Case Corporation who received the CFO Magazine Reach Award for world-class processes.
As a business coach, Steve works with business owners, teams and executives to enhance their leadership effectiveness resulting in improvements in individual performance, employee engagement, alignment of resources, and organizational performance.
As a speaker, Steve shares his depth and breadth of experience and tools to inspire change to drive results. Several of his favorite presentations include: Creativity in Business, Are You Ready to Grow?, The Right Measures to Drive Results, Execution, Strategic Planning and Process Improvement.
Steve uses his engaging, interactive and results-driven facilitation skills to achieve workshop objectives and gain ownership, commitment and accountability for results.  His key to success includes the right preparation, planning, prework surveys, workshop design, actions plans, specific follow-up while making it interactive and fun.  Key facilitated workshops include strategic planning, project scoping and planning, process improvement and creative problem solving.
He co-authored two books: Execute to Win – How Leaders Get Results and Play Smart to Win in Business. Steve uses sports analogies to raise your game and apply the same winning concepts to business.  These include preparation, being in shape, having the right equipment, practicing, planning, developing strategy, keeping score, building a strong team, and executing/play to win.
He started his career with Monsanto in a variety of accounting, systems, quality improvement and special project positions. After his consulting career with Deloitte and Grant Thornton, Steve became an entrepreneur and co-founded a management consulting firm in 2008.  In 2016 Steve received the University of Missouri Distinguished Career Achievement Award and in 2017 he was selected as "100 St. Louisans You Should Know to Succeed in Business".
Steve enjoys sharing his expertise with others transferring knowledge, experiences and tools.  His clients have requested critical leadership classes be developed and taught to include: Project Management – Beginner, Intermediate and Advanced; Business Case Development, Balanced Scorecard, and Process Improvement.   On the soft skills side, he delivers content on leadership, time management, decision making, active listening, meeting management and planning.
Steve is an active member in three international magic clubs and has earned his Doctorate in Magic. He is Army veteran with a passion working with nonprofits and veteran groups. Steve has a B.S.B.A from the University of Missouri – St. Louis.