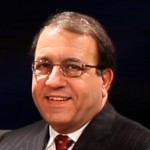 Leadership Strategies recently sat down with Atlanta-based mover and shaker, Paul Terlemezian, L&D leader and founder of iFive Alliances, LLC – a business management consultancy firm that helps training, consulting and technology companies grow their revenue primarily by improving or developing strategic alliances – and Georgia LEARNS Now, LLC– an economic development platform focused on identifying and funding global learning initiatives between Georgia-based non-profits and for-profit businesses anywhere in the world. In our Q&A with Paul, he shared with us several unique insights on the L&D community, including what to expect in 2016 (in Georgia and globally), "BYOL", and three modern business mindsets every leader should adopt.
Paul has over two decades of experience in both the learning and technology industries – industries Paul believes are instrumental to each other. Paul has previously worked for organizations like DEC, IBM, Knowledgeware and several elearning companies. Since 2003, his work at iFive Alliances has allowed him to help hundreds of training, consulting, and technology organizations build strategic partnerships to drive revenue growth.
We asked Paul a few questions to get us thinking about 2016, as we near the final quarter of this year. Here's what Paul shared with us.
1. LSI: You're the founder of two companies pivotal to the L&D community in Georgia. And, you're also heavily involved in the Technology Association of Georgia (TAG) and the former president of the Association for Talent Development (ATD) Atlanta chapter. Can you tell us how your involvement in these groups led you to launch Georgia LEARNS in 2011 and how Georgia LEARNS is making an impact nationally?
PT: ATD helps me understand the critical role of training and technology regarding business impact. TAG helps me understand the critical role of private investors and non-profits related to economic development. Both iFive Alliances and Georgia LEARNS create alliances that leverage these understandings. Georgia LEARNS was created as a subsidiary of iFive in 2011 to accelerate the understanding I would gain from using "Free" as a business model. Every year Georgia LEARNS partners with a new Georgia-based non-profit (while sustaining the relationships with non-profits from previous years) that is already having global impact with their work. For free we build alliances with for-profit entities to drive revenue growth. We also conduct an annual conference and distribute all the profits from the event to the non-profits we support.
2. LSI: Paul, realizing your background in technology – as well as your passion for it – we understand your belief that professional and organizational advancement through technical innovation and learning are critical keys to success. But, why should organizations also care about soft skills?
PT: For many years I have "parroted" the two-wheel bike analogy. You need both wheels on the bike – one for direction and one for power. Traditionally, we have considered the back wheel as the hard skills or technical skills needed for momentum, execution, and force. We also considered the front wheel as the soft skills needed to steer the way – for control and guidance. You need both for balance and performance.

Lately, however – I have been talking about technical skills and critical skills. We can use the same analogy but with different words – while we may dispute caring about "soft" skills – I believe that few will dispute caring about "critical" skills.

We also need to include business skills along with our critical and technical skills. Business skills help us make the decisions that allow for investments in the critical and technical skills. Think of the business skills as the rider on the bicycle who understands why the bicycle is being ridden and where it is going – the rider is the owner of the business outcomes!
3. LSI: What do you believe is the leading challenge that L&D executives face?
PT: L&D executives would be well-suited to prepare themselves to think like a CEO. To think like a CEO, we must be able to look at training for its outcomes instead of its processes. My "secret" goal is to enable the CLO to earn the promotion to become CEO.

Working with CEO's of training and technology companies, I have learned how L&D leaders could become more effective at helping customers – whether internal or external – benefit from investments in training. The challenge lies in being able to meaningfully justify the investment in training by shifting from being accountable for development costs to instead being accountable for performance outcomes.

Telling is not training – but "selling" might be training. If we consider running training under a business or sales mindset, the focus is then truly about performance and results, which is what our clients and organizational leaders want to get from us. Here is how we can do this. I work with my clients to change their thinking from Coerce to Convince to Consult to Collaborate to Cooperate to Configure – the 6 Cs of "Selling" and apply them to learning. Are we coercing people to learn? Convincing them? Consulting? Collaborating? Cooperating – or helping them Configure what they need?

Also – the CLO is serving organizations with functional budgets, and yet most performance is a result of cross-functional work.  The ability of the CLO to leverage cross-functional investment to create sustainable and scalable outcomes would earn the CLO a seat at the "head of the table."
 4. LSI: How else can the L&D community better approach training as a business as you said?
PT: We can approach our work with these three components of our business mindsets –

1. RESULTS: Evaluate our successes based on the successes of our clients. Be able to articulate how our clients will help drive results for their clients through our services. Again, learning is about performance – not just development.
2. TECHNOLOGY: While it should never be technology just for the sake of technology – we need to be the pioneers. We need to be the first to understand technology and its impact to the business functions. Technology has cross-functional impact – we cannot expect it to be optimized in silos. L&D must see across the functions and recommend the best technology choices.
3. COLLABORATION: We cannot function as a silo. We need to build and improve collaborative relationships, alliances, and partnerships – internally and externally. My favorite math "joke" is: 1 + 1 = 11. We cannot be satisfied with 2 or 3 as the answer. We can (and should) collaborate with external 3rd parties. For too long, we have viewed external providers as competitors. We need to understand how to work with them – while still keeping our unique identities. Working in isolation will not lead us to the head of the table.
5. LSI: We heard you say "21st Century Learning : 20th Century Learning :: Uber : MARTA" and introduce the "BYOL" concept. Can you explain what you mean?
PT: This will be a two-part answer. For the first part, it is important for those outside of Georgia to know that MARTA is the rapid transit system in Metro Atlanta.

20th century learning was designed to move the knowledge of masses of people from one level to another safely. To do so required infrastructure, regulation and significant investment. As the "rider," we adjusted our schedules to what was provided to us. 21st century learning has provided a different set of rules. Now, the learner can decide what they want to learn, when they want to learn it, and from whom they wish to learn it from.

The second part relates to "BYOL" – Bring Your Own Learning. It was inspired by BYOD – and relates to how we as learning leaders can change our mindset to allow us to accelerate corporate readiness for UGC – User Generated Content. We are able to implement learning initiatives that are built 100% from learner expertise and questions. The use of debate as a method of content delivery is an example of BYOL.

When these two answers are applied, they significantly reduce course development costs and timeframes while dramatically increasing relevance and performance outcomes.
 6. LSI: Can you tell us about your upcoming Georgia LEARNS Now event?
PT: Georgia LEARNS will be hosting the 2015 Learning Technology Summit in Atlanta on October 13-15, 2015. This is the 5th year we have conducted this event that brings together CEOs, CLOs, private investors, academic leaders, executive directors of non-profits and industry consultants. Much of the content will be in a BYOL format. The content is shaped dynamically by the attendees – and every voice is heard.

You may get more information here: http://georgialearnsnow.ning.com/.