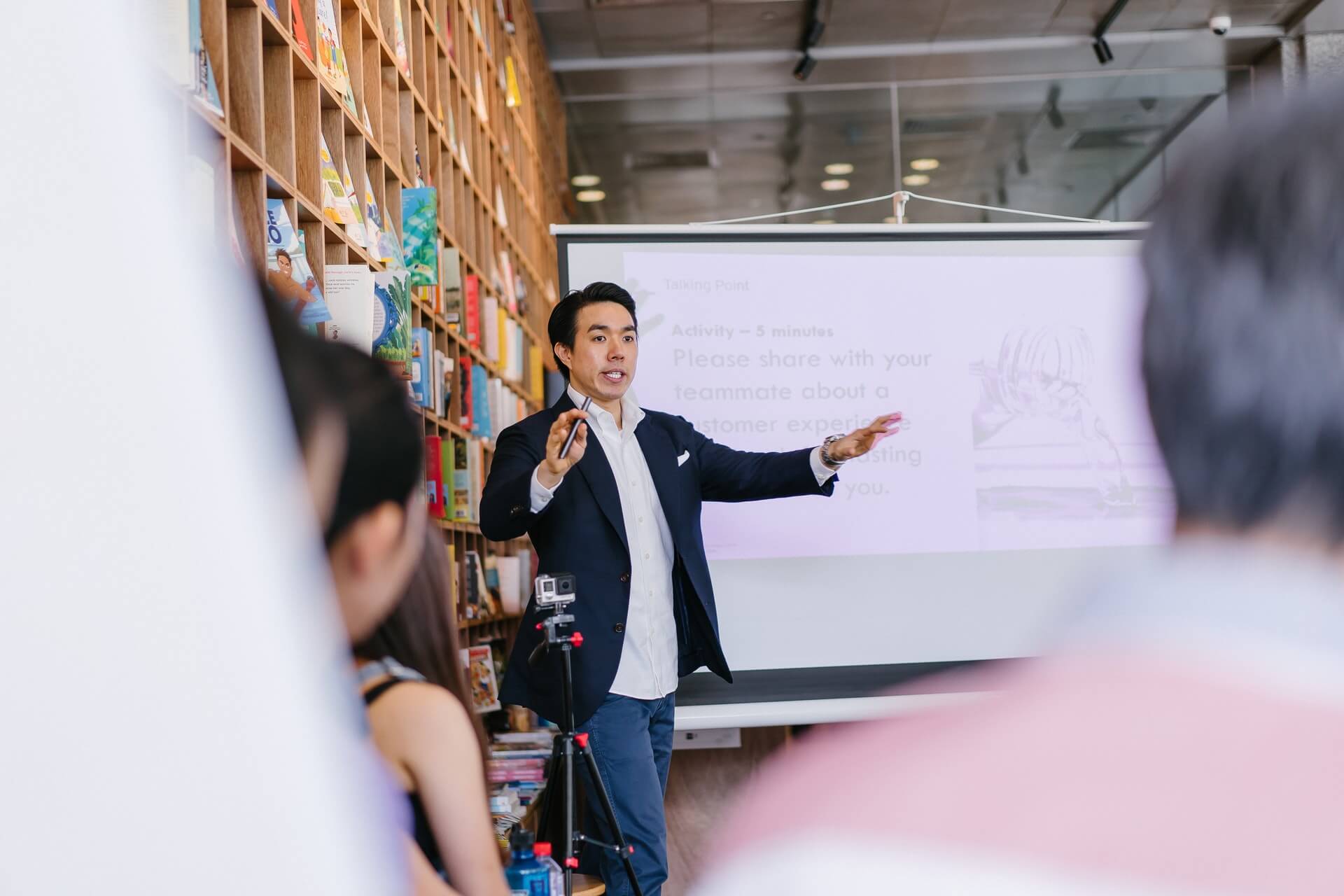 The words "nimble" and "quick" don't typically appear in the definition of facilitation. Yet, I would argue they are skills used by every remarkable facilitator.
During a debrief on a 2-day session I facilitated, a VP of a world-wide corporation used the word "agile" to talk about the same concept. He looks for it in his facilitators and also in his high potential employees.
I am a Certified Master Facilitator™ and am known for investing a significant amount of time preparing for a session. Just like other good facilitators, this includes working with my client to set the session's purpose and product, block the agenda, and agree how each agenda item is to be handled. In addition, I write a script for my part of the session, which helps me solidify the process in my head, ensures I have identified all the materials needed, and that I know the approximate time requirements for each step. I share these with my client before the scheduled session, so they have the option of reviewing them and making changes ahead of time.
Yet, inevitably there are changes that occur on the fly and require nimble and quick reactions. Four elements tend to drive these unexpected adjustments:
1. Timing. Whether an activity takes more or less time than anticipated – usually more – a facilitator must be nimble and prepared to modify the schedule to accommodate time gaps or delays.
2. Group dynamics. When the scheduled activity calls for brief headlines and a participant tells long stories , when the emphasis is on the big picture and a participant orients toward details, or when, a sponsor does most of the talking while the group is supposed to be sharing, a facilitator must be quick to refocus the group and guide them back toward the current topic
Related: Three Tips for Keeping a Group Focused
3. Process disruptions. Occasionally, you encounter a client who agrees to the initial process and script, but decides to change things while the session is in progress. I once had a client where, despite all the preparation we completed prior to my arrival, including standard planning, a review of the script and an in-person meeting the day before the event, they continually asked me to change the process during the session. When this occurs, a facilitator must be quick to address the disruption and nimble at adapting the process to the interruption in order to maintain coherence and ensure the session objective is still achieved.
4. Activity malfunction. It happens. You start an activity and get that sinking feeling that it is not working. There can be any number of reasons why, from the realization that it will take much longer than you anticipated to recognizing that the result won't be the product you envisioned, or maybe the group is simply getting frustrated. For example, a colleague and I discovered that a specific brainstorming activity worked so well at the end of a workshop, we added it to the beginning of the agenda for the next one. However, no more than 10 minutes into the session, we could tell it was not working and we called an audible. We were quick to explain to the group what had happened, took a few minutes to agree on what to do, and nimbly changed the activity on the fly.
Regardless of the element necessitating change, I've happily adapted. The challenge of adjusting my style and processes to meet the personal and collective needs of both clients and participants is part of what I find so enjoyable about being a facilitator. I am very goal oriented, so helping others achieve their purpose and products really motivates me.
What does it take for the facilitator to be nimble and quick?
Knowledge – know a variety of techniques/activities for a group to deliver a specific result. For brainstorming some examples are: Post-its, Shout-outs, Rotating Flip Charts, World Cafe, etc.
Experience – studying how to do something is important but very different from doing it live. Repeated, even frequent, facilitation sessions provide a breadth of experience you can call on in the future. To build and hone my skills, I volunteer to facilitate various types of meetings for local non-profits and government groups.
Related: Just Serve
Competency – Knowledge and experience help build competency. Focus on identifying and applying lessons learned from each session so that you are continuously building your ability.
Help – sometimes in the intensity of facilitating a group, you may feel things slipping. Rather than addressing the slippage yourself, it may be easier for your client or a participant to quickly articulate a way to get back on track. I really value having clients and participants who are true partners; who respect my role but also recognize that our combined efforts serve the group better than either one of us on our own.
Pre-Order 8 Core Practices of Facilitative Leaders, the latest publication from Michael Wilkinson
"Jack, be nimble,
Jack, be quick,
Jack, jump over the candlestick"
Yes, the last part of the childhood rhyme also applies to facilitation. It can sometimes get pretty intense, even HOT, when facilitating a group. You may feel like you are jumping over a series of candlesticks. But that's the lovely challenge of working with people in a specific setting to achieve their desired purpose and product. Just remember…being nimble and quick keeps you from getting burned!
Ready to learn how to become a facilitative leader?