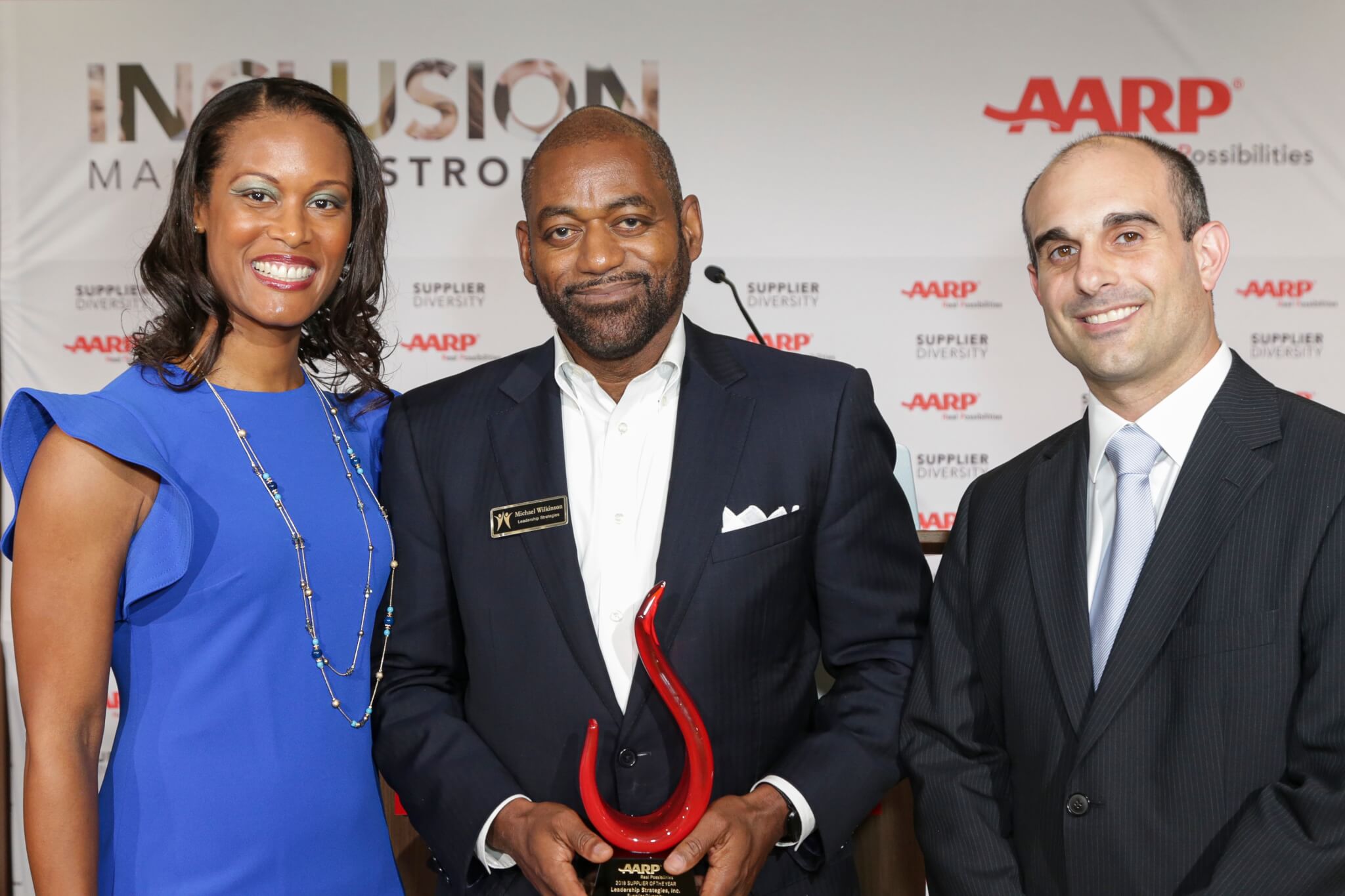 Leadership Strategies recently received the distinction of 2018 Supplier of the Year at AARP's 3rd Annual Supplier Diversity Awards & Recognition Program. The two organizations have had a successful partnership for more than 15 years. The award was accepted by Michael Wilkinson, Certified Master Facilitator™ and Founder and Managing Director of Leadership Strategies.
"It is a genuine privilege to accept this award from our longstanding partners at AARP," said Wilkinson. "AARP is a recognized leader in providing diverse businesses with opportunities to apply their expertise and services to help AARP's core businesses excel. We're proud to work with such a distinguished organization and look forward to continuing to provide them with facilitation training and strategic facilitation services that provide positive, impactful results that meet and exceed their expectations."
In addition to acknowledging internal departments, business units, team members and strategic partners, the award recognizes diverse suppliers that have done outstanding work with AARP.
"Leadership Strategies was chosen for the award because of their expert facilitation skills," said Kimberly Marcus, AARP Director of Supplier Diversity. "Those skills have allowed us to constantly improve our approach to strategic planning, as well as achieve ever greater focus, transparency and accountability."
Leadership Strategies has provided AARP with a multitude of facilitation and consultation services as well as training and strategic planning sessions. By providing a consistent level of quality and effectiveness in the services provided, Leadership Strategies and AARP will continue to work together for many years to come.
Looking for a facilitator to help guide your next strategic planning session?