Resources
Checklist: 4 Strategic Questions to Ask Your Team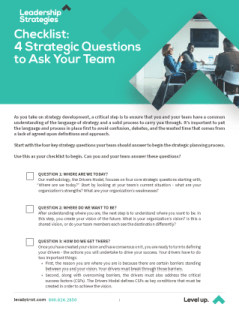 When it comes to strategic planning, an important part of the development process is the prep work to ensure readiness. Is your team ready for strategic planning?
Start with these four key strategy questions before beginning the strategic planning process.
Please fill out the short form below to receive your free checklist and discover whether your team is ready!