Resources
eBook: Crossing the River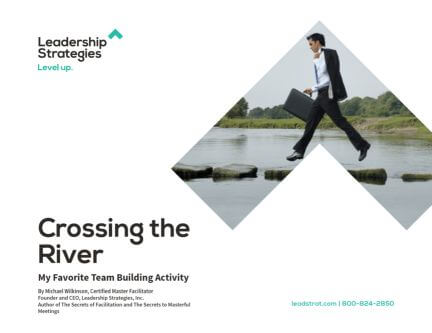 Every trainer and facilitator has his/her favorite engagement activity.  Some facilitators like the more active interventions such as rope courses; others prefer the more "touchy-feely" ones like trust walks; still others like using blind-folded instruction, or simulations like Gold of the Desert Kings.
Of all the team building activities, CEO and Managing Director, Michael Wilkinson's favorite is an activity called Crossing the River.
Please fill out the form below to receive our free eBook: Crossing the River.