Resources
Why Don't You Trust Me? The 5 Cs of Trust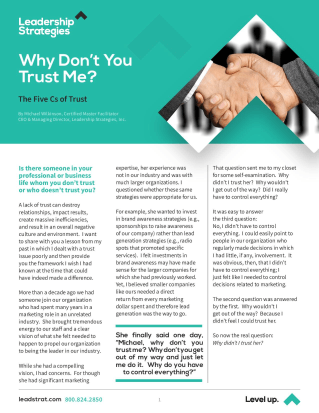 A lack of trust can destroy relationships, impact results, create massive inefficiencies, and result in an overall negative culture and environment. Is there someone in your professional or business life whom you don't trust or who doesn't trust you?
This whitepaper explores the 5 Cs of Trust and provides a starting point for understanding the different pieces of the trust diagram, as well as a detailed process for holding a trust discussion.
Complete the short form below to receive your free resource!