Last week, members of the International Association of Facilitators (IAF) led a four-day program, the Facilitation Academy, in Atlanta, GA, to support the IAF in the United States. The program featured four different sessions taught by widely-acclaimed facilitation leaders, including Ingrid Bens. Ingrid's session, Facilitating Through the Storm, was a well-attended success. Read about Ingrid's remarks on the program.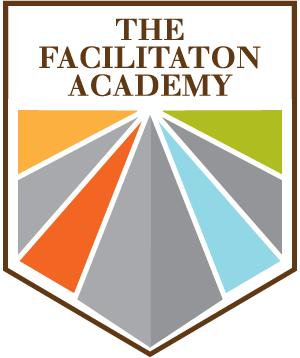 What inspired you to develop and teach Facilitating Through the Storm?
"Facilitating groups is always a major challenge. You never quite know what is going on inside people's heads nor can you really grasp the hidden interpersonal dynamics that are driving group interaction. That's why it's essential that all facilitators understand their own reactions to conflict and the underlying structure that is effective for managing it."
What were three highlights about your session?
"In my one-day workshop, I tried to present not only the key conflict management formulas that all facilitators need to have at their fingertips, but I also provided opportunities to practice some of the key skills. You can only learn to manage conflict at the gut level. You have to feel what works and what doesn't in order to lock it into your repertoire. Besides core models and practice, the one-day workshop also featured some of the core processes for safely dealing with conflict in a group. These included Survey-Feedback and Needs and Offers Dialogue."
Can you describe the make-up/profile of the group that attended your session?
"The folks who attended the workshop were mostly very experienced. I had been told this beforehand, so I did not spend a lot of time on reviewing the basics. Instead, I offered specific techniques to facilitators who have already mastered the essential elements of the work."
What do you think your attendees valued or benefited from most from your session?
"Since the group was so experienced, there was a lot of deep reflection and sharing of insights.In several instances, participants skipped breaks to continue their dialogue about the techniques they were seeing and using. This made the class very interactive and experiential."
What were the successes that you/the group achieved?
"Based on the feedback I received, it seems that most participants felt that they benefited most from the opportunity of learning new tools and reflecting on their own practices in light of the new information that they were receiving."
How did the fundraiser from the Facilitation Academy support the IAF and the overall facilitation community?
"Besides the fact that we were able to raise some money for our wonderful professional association, I am sure that everyone who took part in one or more of the four workshops came away better at what they do. This strengthens the entire profession. Special thanks to Michael Wilkinson and his fabulous team at Leadership Strategies for making this happen again!"
---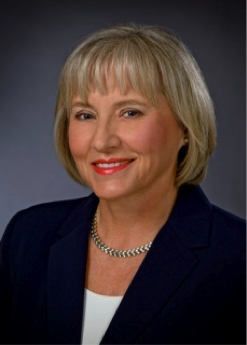 About the Facilitator – Ingrid Bens, M.Ed., CPF, CMF
Ingrid Bens is a consultant and trainer with a Master's Degree in Adult Education and over 25 years experience as a facilitator and organization development specialist.
Ingrid Bens has consulted on numerous team implementation projects in banks, hospitals, research firms, educational institutions and manufacturing plants. She has also led a number of projects to improve employee morale and help management shift to a more participative and inclusive approach to leadership.
Ingrid Bens is recognized as a leading expert on facilitation skills. Her book "Facilitating With Ease!" is a worldwide best-seller which with a number of translations. Ingrid has several other titles in print including The Facilitation Skills Inventory, Advanced Facilitation Strategies and Facilitating to Lead.