About Us
Raving Fans
Leadership Training Results
With over 20 years of sharing the power of facilitation under our belts, we're not afraid to say we've created quite a fan club.  Take a look through this section to see testimonials, case studies and  net promoter information – and see below for our Raving Fan of the month!
2014 Raving Fans
Raving Fan of the Month – October 2014
Demid Golikov – Head of Strategy Consulting Practice, ARB Pro Group
| | |
| --- | --- |
| | "This is just to thank you again for your excellent workshop in St. Petersburg. On the morning after the [Secrets to Facilitating Strategy] workshop was done, we all gathered in the same green classroom to collect feedback and to draft an implementation plan. Now, after we have finished or prepared six strategy sessions, I can see the value of the workshop more practically. We seriously upgraded our techniques as well as reached consensus on a number of methodological issues." |
---
Raving Fan of the Month – September 2014
Steve Anderson – CI Staff Specialist, Fortune 500 Manufacturing Company
| | |
| --- | --- |
| | "I'd like to share a recent success shared by a member of my team who completed The Effective Facilitator. He was asked to facilitate a very large meeting. The meeting had the potential of getting out of control quickly and easily… However, after applying the course's other principles – such as IEEI, ground rules, meeting purpose and defining consensus – the group managed to settle down in the meeting." |
---
Raving Fan of the Month – August 2014
Mike Gavosto – Resource Director, YMCA
"It captured my interest to do the full-fledge four-day course… It has been a great experience. I would definitely recommend it to anybody that's considering learning more, growing better at, and just empowering themselves to become a better facilitator."
---
Raving Fan of the Month – July 2014
Nancy Alexander, MBA – Consultant, Nancy Alexander Consulting
"The Effective Facilitator workshop was really an amazing experience for me – even considering the years of experience that I have as a facilitator. It gave me tools and techniques, and I think, most of all, a real sense of confidence… A lot of what being facilitator is about is managing the content and the process at the same time."
---
Raving Fan of the Month – June 2014
Carolina Venot – Management Consultant
Carolina Venot just finished her second step to facilitation mastery in our Advanced Facilitation Skills course. She recounts her experience with Leadership Strategies from The Effective Facilitator.

"I think it was a phenomenal class… It really takes you through the process of facilitation. It gives you questioning techniques, engagement techniques…"
---
Raving Fan of the Month – May 2014
Jack Farris – Project Apollo Lead, Tenth and Blake, a Division of MillerCoors
"This training was by far one of the best uses of my time – highly engaging! I appreciated our instructor, Richard Smith, and his ability to throw in real-world examples. This training offers real-world use pretty much the day you walk out of there – including running more effective meetings and keeping people actively engaged. As a result of this training, I've been able to build higher levels of trust and more value in my client relationships. Additionally, since the training, our team has averaged a score of 8.8 out of 10, and over 70% of participants in our workshops have rated us as either 9 or 10 in terms of facilitation."

Jack Farris and his team at Tenth and Blake, the craft and import division of MillerCoors, completed a private, custom training in The Effective Facilitator and The Facilitative Consultant.
---
Raving Fan of the Month – April 2014
Trevor Hubert – Director, Corporate Training and Development, Investors Group Inc.
| | |
| --- | --- |
| | "Most learning professionals are familiar with the phrase 'telling ain't training'. After having completed The Effective Facilitator program, I would suggest the phrase be revised to: 'telling ain't training and training ain't facilitating'. The Effective Facilitator program provided me with an improved set of facilitation skills, techniques and best practices that will improve the value I bring to my internal clients." |
---
Raving Fan of the Month – March 2014
Rob Banks – Chief Operating Officer, Topeka and Shawnee County Public Library
| | |
| --- | --- |
| | "The training from Leadership Strategies has given our staff practical skills for running effective meetings. More importantly, it provided insight for making decisions and leading a group. This training goes beyond what is learned in school and in the workplace. As a management team, the facilitation training techniques encourages us to see what is necessary to make decisions and accomplish goals." |
---
Raving Fan of the Month – February 2014
Nicky Rousseau – Vice President for Global Compensation and Benefits, Quintiles Transnational Corp
| | |
| --- | --- |
| | "Can I give 6+ out of 5?  You guys have redefined excellence!" Nicky shared this comment after completing the four-day training course, The Effective Facilitator. |
---
2013 Raving Fans
Raving Fan of the Month – December 2013
Milan Radulovich – Vice President of Business Development, Wincor Nixdorf, Inc.
| | |
| --- | --- |
| | "The methodology and tools from LSI worked like a charm… The team experienced a new form of facilitation, with high levels of interaction, dialogue, and buy-in. Their experience was especially different compared with prior strategic planning workshops." |
---
Raving Fan of the Month – October 2013
Amanda Hanaway-Corrente, PE, MBA – Coordinator, New England Transportation Consortium
| | |
| --- | --- |
| | "I contacted Leadership Strategies while searching for a meeting facilitator online… Leadership Strategies was able to find a local facilitator who had experience in our line of work, as well as secure an agreed-upon work plan and contract, in what seemed like the blink of an eye, maybe as short as one week's time in real life.  The facilitator was highly skilled and thoroughly prepared when it came down to the meeting time.  The facilitator's ability to organize the group was so impressive that even I have been considering taking some classes to learn the tricks of the trade…  I would recommend Leadership Strategies to all of my peers and colleagues.  The Business Developer, Holly Larson, and Facilitator, Andrea Young, were a dream to work with!" |
---
Raving Fan of the Month – September 2013
Tracie Morris, Competency Development Coach, Schneider Electric – Nashville, TN
| | |
| --- | --- |
| | "The Facilitation Skills for Trainers course was transformational for our technically-oriented training team!  Instructor Tierah Chorba expertly modeled creative and engaging delivery techniques ensuring our team's success.  In-class practice generated excitement and team confidence that remains high several weeks post training." |
---
Raving Fan of the Month – August 2013
Andrea A'Jay Scipio, Kansas African American Affairs Commission and Heartland Visioning Member
| | |
| --- | --- |
| | "I recently took The Effective Facilitator with Leslie Stein as the instructor. I just want to say that I have never been so inspired, engaged and excited to learn and practice what I've learned! The material is wonderful, but Leslie's totally "ALL OR NOTHING" approach to reaching every participant was so captivating and impressive! Please make sure you keep her representing your company and inspiring others to lead and facilitate well!! I will certainly never do either the same way again!" |
---
Raving Fan of the Month – July 2013
Dorothea Brennan, Senior Project Manager, The United Illuminating Company
"[…] we created a facilitation toolkit and offered facilitation support to each of the divisions. We believe this wide-spread participation was an important driver of the results achieved."

Awarded the prestigious Platinum Impact Award – the highest level awarded by the International Association of Facilitators, The United Illuminating Company (partner of Leadership Strategies) was recognized for significant results reached through the integration of facilitation and collaboration in strategic planning. Read about how their Safety Strategic Planning, led by Dorothea Brennan, resulted in significant safety performance improvements, including a 79% reduction in the frequency of motor vehicle accidents.
---
Raving Fan of the Month – June 2013
David Head, Chief Financial Officer, Manheim Asia Pacific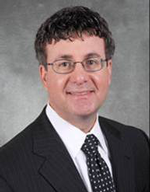 "Facilitation is an accelerator that fosters broad thinking, consensus building, quicker decision making, and beyond."
Manheim Australia, a division of Manheim International – the leading global provider of used vehicles to the wholesale and retail markets, recognized an existing, but untapped, opportunity for growth that had not been achieving in recent years.  Read how he and the rest of the Manheim Asia Pacific leadership team used Leadership Strategies to execute a strategic planning session that was able to "easily cascade detailed action plans and related accountabilities deeper into the organization shortly following the workshop. "
---
See what others are saying – read more testimonials »