Let's face it. Meetings can be downright boring. The single most common cause of boredom in meetings is lack of engagement, and that lack of engagement may lead to lack of interest, which may lead to lack of buy-in in your meeting topic. While meeting topics can inevitably be unengaging, the meeting itself doesn't have to be. In any meeting you facilitate, you and your participants will be better served to make the time both informative and engaging.
Based on our experience with planning, designing and facilitating numerous meetings, we have compiled a set of rules to design effective, creative engagement strategies for best meeting outcomes – the rules of engagement:
1.     Let them explore what they feel is important. Use three minutes at the beginning of your meeting to have participants to identify the most important questions or critical issues they want answered during the session.  Have the questions and issues collected during introductions.  Have a subset of the questions/issues read before you proceed to the next agenda item.   This will energize your participants and let you know upfront the key topics in which the participants have interest.
2.     Play. One fun way to keep the energy up is to play games and engagement activities. Games work best for reviewing information or testing participant knowledge of information. Games always include competition, and competition almost always raises the energy level in the room and assures participant engagement.  You may use them after lunch or during other lull periods. Games are sometimes used as excellent team building activities. Some classic games include Jeopardy!, Bingo, and Family Feud.
3.     Use the sticky stuff. You may find yourself using an abundance of flip chart sheets or Post-its and posting them around the room. Whether you're facilitating a brainstorming session or uncovering steps to a process, you'll need to guide your group to keep the ideas coming… but keep them organized and focused at the same time. Have them stand up, walk around, and use Post-its and sticky dots to identify the highest priority problems, solutions, strategies, etc. on your flip charts.
4.     Give them strength in numbers. Simple activities that allow your participants the opportunity to interface with each other work wonders – both in the meeting and outside of the meeting. Have participants work together in breakout groups to define an issue and identify strategies to address a significant issue. Where possible, set up your room that will allow for participants to work in small groups. Use small group teams when doing exercises or playing games. And, be sure to change it up and rotate who's working with whom – have them leave their seats. This supports a consensus-building environment.
5.     Make it personal. Have participants write and maintain personal action plans of strategies they will implement once the meeting is complete. Give them a few minutes before the meeting concludes to write down what they will do as a result of the group meeting – a personal promise to themselves. This especially is important for training sessions. Having your participants state what they will do ensures that what they have learned really sticks.
These are only a few methods that will help you create and sustain an engaging meeting. There are tons more that we teach our facili-trainers in courses like Facilitation Skills for Trainers and The Effective Facilitator. Your board room doesn't have to be a bored room – get the tools and tips to keep your participants engaged.
Get other resources – like 25 ways to avoid the blank stare in the Engagement Strategies Workshop Manual.
---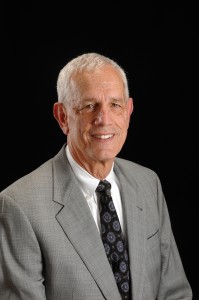 By Richard Smith, Certified Master Facilitator and Director, Leadership Strategies
Richard is a Certified Master Facilitator and Director of Facilitation at Leadership Strategies. In addition to leading the development and training of Leadership Strategies' core team of facilitators, Richard's specialty areas include facilitation training, strategic planning, process improvement, information needs analysis, and issue resolution.