Leadership Strategies Launches New Branding and Website

At Leadership Strategies, we believe in transformation through empowerment. We're passionate about providing individuals, groups, and teams the tools and techniques they need to achieve impactful results. For the past 27 years, our brand has primarily focused on our facilitation services and training. But we've grown to include much more than that and knew it was time for a change that captures how our organization has evolved. With that in mind, we have been working to create a brand that is modern, up-to-date, and effectively communicates all that we offer. Plus, we've completely redesigned our website to ensure you have the best experience possible.

Branding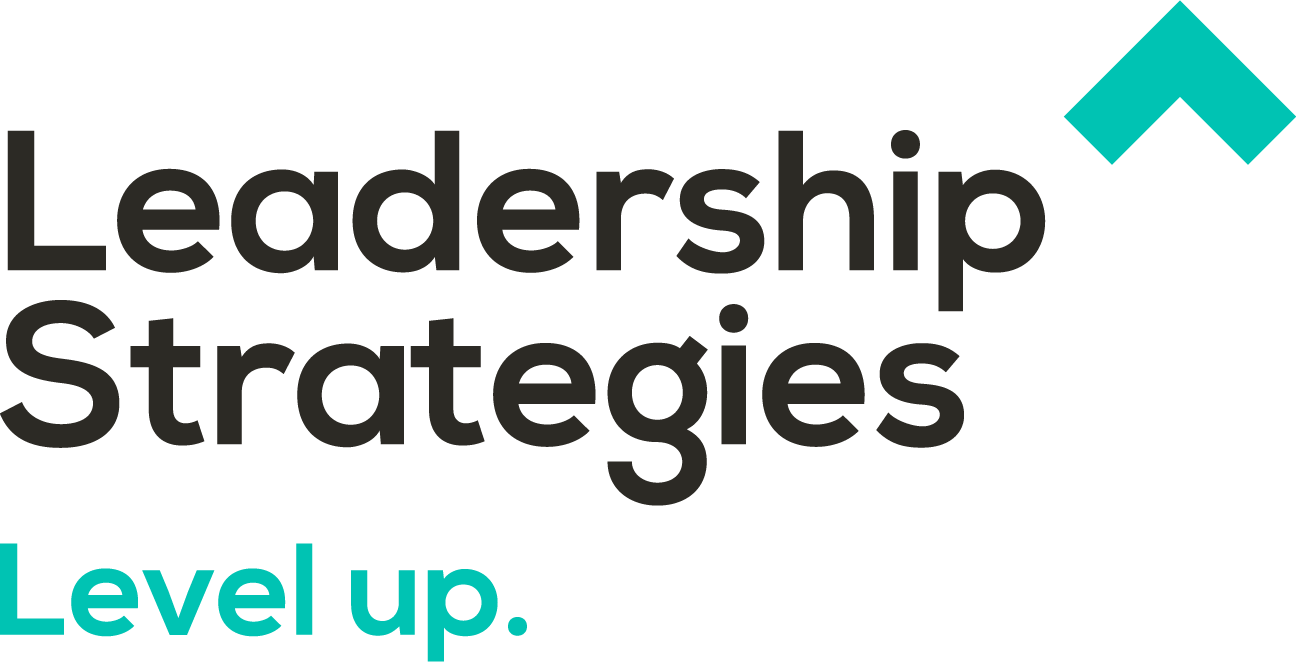 The first big change you'll see is to our logo and tagline. Whether it's through one of our public classes, onsite trainings, or meeting facilitation services, our goal is to provide you with tools and techniques that enhance your experience and get results. In other words, we're here to help you "Level Up". Our new logo and tagline are clean, modern, and authentically represent who we are and what we do.

User-centric Website Design
Our website has been completely redesigned to provide you with an easier way to learn about who we are as well as what services, products, and solutions we offer to help you reach your personal and professional goals. Check out our "I need…" feature on the homepage to learn more.
Clean, Modern Navigation

Our new website features an intuitive navigation system with an improved menu that directs you to the information most relevant to you. Our improved search functionality is designed to help you find what you need faster than ever before. Each section of the site clearly identifies the subject so you can quickly scan for the content you need.
New Online Content to Explore
Our new Resources section is host to a library of whitepapers, guides, templates and video content. These resources are easily filtered to ensure you're able to access the most relevant information. Plus, be on the lookout for new articles, Tuesday Tips, and blog posts.

We're excited to share our new branding and website with you! The changes authentically represent who we are and what we do. We are empowered and transformed – similar to what we do for clients. We empower leaders to help their people succeed and we transform individuals and teams from simply focusing on what they do to being inspired by their capabilities. We look forward to helping you, your team, and your colleagues Level Up.

What's Next?
Bookmark www.leadstrat.com.
Peruse, learn, shop, or sign up for one of our public courses.
Share our website with your colleagues and friends.
Let us know what you think of our new logo and website on Twitter! Use #levelup.