Learning Bursts
Essential training in a condensed format.
Today's fast-paced work environment requires you to find efficient ways develop your career skills. Our 30 to 120 minute trainings are designed to provide you with fundamental tools and techniques in a shorter time. 
Click on the + sign for more details on the available Learning Bursts below.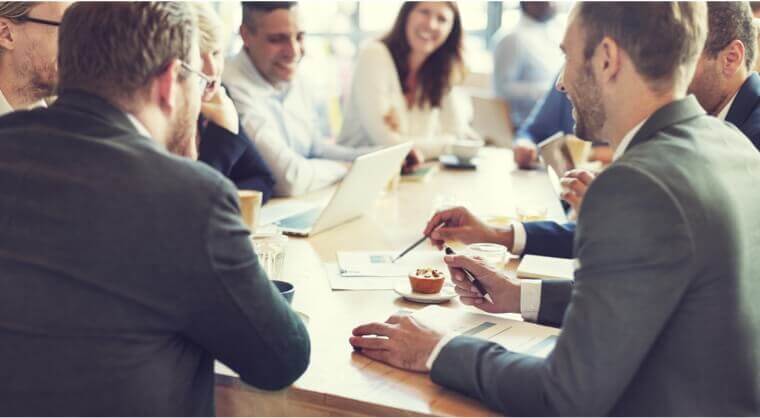 Learning Bursts are an opportunity to gain a short introduction to a concept. However, to get the complete benefits of a full course, consider these options:
The Effective Facilitator

Our flagship course consists of 4 days of in-person or online training. It covers the 10 principles of facilitation, more than 100 techniques, and includes 6 exercises culminating a video-taped practice session.

You'll gain the tools and techniques to: create a vision that motivates people to action, engage groups in developing solutions and generate ownership that leads to results. You'll also learn a comprehensive approach top facilitators use to prepare for success, get a session started, focus the group, understand the power of the pen, gather information, manage dysfunction, build consensus, maintain high energy, close the session, and construct customized agendas.

Discover How To:

Get groups to develop and agree upon workable, realistic plans or solutions to issues.
Create a vision that motivates people to action.
Engage groups in developing solutions and generate ownership that leads to results.
Utilize a comprehensive approach used by top facilitators– from getting a session started, to focusing the group, to managing dysfunction, to closing the session.
And much more!

*PMI Registered Education Provider (R.E.P) Activity: Up to 24 PDUs

Learn More and Register Contact Us about a Private Class

The Facilitative Leader

The Facilitative Leader is for individuals who want to improve their leadership skills and move to the next level in their organization. Create an action plan that uses facilitation principles to engage and inspire others to drive results. The course can be done consecutively in 3-4 days or in ½ day modules listed below and can event be delivered virtually in 2-hour segments over time and is also available in a virtual format.   You can select all or just a few, depending on your needs:

The 3 Levels of Leadership
Facilitating Communication
Facilitating and Coaching others
Facilitation Success in Your Team
Facilitating Consensus
Strategic planning and thinking
Leading Masterful Meetings 1
Leading Masterful Meetings 2

Facilitating Masterful Meetings

Facilitating Masterful Meetings is a convenient two-day course designed to help you improve your daily meetings with smart (and practical) meeting facilitation skills and techniques. This course also expands on how to create a meeting "revolution" inside your organization to help others stop the common problems perpetuated in most meetings – late starts, unproductive time misused, discussions without purpose, and group dysfunction – all culprits of wasted resources and money. You will walk away with a transformed vision of effective meetings plus the necessary tools to equip you in your everyday meetings.

Learn More and Register Contact Us about a Private Class

The Facilitative Consultant

Are you an internal or external consultant, or do you use a consultative style in your work? The Facilitative Consultant is a dynamic, interactive course that builds critical skills by using a highly-interactive case study approach. This course outlines a comprehensive framework for all stages of the consulting process from defining client needs to running a project to reviewing results. The Facilitative Consultant focuses on relationship management, allowing you to increase your credibility and trust with clients, enhance your communication effectiveness and better manage expectations. This team-based course offers you the opportunity to solve a real-life client problem by applying your new skills.

Learn More and Register Contact Us about a Private Class

The Engaging Trainer

Designed for trainers and instructors, this three-day course equips you with a full toolbox of strategies for engaging participants in dynamic and interactive training segments. Trainers and instructors will be able to design and employ an approach that engages ANY audience and makes training really stick. Special Feature: Bring a module from your own class to get feedback and recommendations for transforming it using the techniques from The Engaging Trainer! (can be done in shorter customized versions)