Atlanta's Corporate Stars Learn Formula for Leadership Success
The National Multiple Sclerosis Society announced today that Patty Gaddis from Leadership Strategies is one of 49 corporate leaders accepted into Atlanta's 2015 MS Leadership Class. Gaddis serves as a Business Development Manager at Leadership Strategies and manages relationships with some of the company's largest clients – including large corporations, government agencies, and non-profit organizations – for facilitation training and development and professional meeting facilitation services.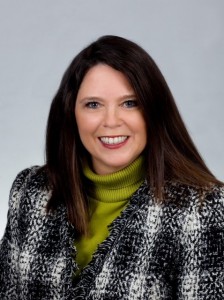 The MS Leadership Class of 2015 offers exciting opportunities for rising businessmen and women to socialize, network and contribute to an ever-changing community. It is designed to connect well-known and highly respected members of the business community in order to increase awareness and the fundraising capacity for the National Multiple Sclerosis Society. "Equally important is the opportunity to continue to develop personal and leadership skills while making worthwhile contributions," said MS Leadership Class chair, Brian DeFrates, Technical Architect, Southern Company. "It's not often that one finds a group of professionals so dedicated and committed to promoting success in their own career that they engage their talent and financial resources to make a difference in the welfare and well-being of others."
Leadership Strategies believes in supporting the National Multiple Sclerosis Society and its vision to create a world free of MS, especially when volunteers and funding are essential, and the need to provide quality service to the community continues," said Alan Wolfe, Vice President of Sales at Leadership Strategies. "It takes the leadership and enthusiasm of professionals like Patty to become involved in this effort and to make a difference in the lives of many who benefit from the services the National Multiple Sclerosis Society provides."
"The National Multiple Sclerosis Society, Georgia Chapter is honored to launch the 2015 Class with such an accumulation of bright, energetic men and women. The members have responded to the needs of our community without hesitation, and without the forethought of recognition," said Roy A. Rangel, the National Multiple Sclerosis Society, Georgia Chapter President. "As our MS community continues to overcome challenges faced by an economic crisis not seen in many decades, the MS Leadership Class of 2015 is a display of epic styles of leadership to perform in a community that relies on talent to solve its problems. This group of leaders will build awareness of the National Multiple Sclerosis Society and its mission to create a world free of MS."
About Patty Gaddis, Named Inaugural 2015 MS Leadership Class Member
For eight years, Gaddis has been a Senior Business Development Manager with Leadership Strategies, the leading facilitation training and services company.  Previously, Gaddis led client service organizations for Global Crossing, GeoTrust and MCI. She continually helps organizations identify and resolve issues through facilitation while maintaining a high level of customer service and support.
Gaddis also spends a large amount of time in community service.  She has focused her time working with her school district as well as fundraising efforts.
Gaddis lives in Peachtree Corners, Georgia, with her husband and three boys.
About the National Multiple Sclerosis Society, Georgia Chapter
The Society mobilizes people and resources to drive research for a cure and to address the challenges of everyone affected by MS. In 2014, the Society invested $50.6 million to advance more than 380 research projects around the world in order to stop MS in its tracks, restore what has been lost and end MS forever. Through its comprehensive nation-wide network of programs and services, it also helped more than one million people affected by MS connect to the people, information and resources needed to live their best lives.
All funds for this work are raised privately. Along with hundreds of volunteers, the Georgia Chapter raises more than $3 million annually from events such as the Walk MS: Georgia series throughout the state, Bike MS: Atlanta Ride and the MS Wine Event. Funds support a wide range of educational programs and direct services and global research to stop MS. In fiscal year 2014, 79 cents of every dollar raised in the Georgia Chapter was spent towards creating a world free of MS. The Georgia Chapter assists members by providing financial assistance, respite care, MS centers, self-help groups and peer counseling, community information and referrals, education, chapter publications, and recreational and social programs. The Georgia Chapter also serves as a leader conducting in-service training for healthcare professionals to advance their knowledge of MS. Learn more by visiting www.MSGeorgia.org 678-672-1000 or 1-800-FIGHTMS.
About Leadership Strategies, Inc.
Established in 1992, Leadership Strategies, Inc. – The Facilitation Company is a global leader in professional meeting facilitation services and facilitation training. The company provides organizations with professional facilitators who lead groups through strategic planning, issue resolution, process improvement and other critical needs. Leadership Strategies also specializes in facilitation skills training for meeting management, consulting, training delivery, and other areas. With over 500 professional facilitators in its network, the most Certified Master Facilitators than any other firm, and over 20,000 graduates in its training, Leadership Strategies is the #1 facilitation provider in the United States.
To contact Leadership Strategies or Patty Gaddis, click here.
# # #