A positive work environment can make all of the difference in the world for your company. When people are comfortable and happy in their work environment, they are more likely to complete higher quality work and stay with your company longer. However, there may be times when it seems very difficult to achieve this. That is where positive leadership and facilitation strategies come in to play. By correctly implementing strategies like these, you will be starting your path to a positive work environment. Read through some of our tips to help you get started on the positive path.
Show Appreciation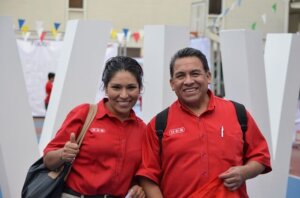 The first strategy is to show your appreciation. People want to feel as though the work they do on a daily basis is recognized and important. One of the biggest complaints people give about positions they are unhappy with is that they did not feel appreciated. If you have trouble with this, you can start small by simply saying "thank you" for the work. Here are some other ways to recognize and show appreciation for your employees.
Open Up
Another of the effective strategies is to engage in meaningful and helpful dialog with employees and coworkers. Connecting with your employees in person can make a large difference. Show them that you care about the job they are doing and communicate with them, not only about issues, but things they are doing right. Also, if you promote open dialog, you may discover some things that can help your company grow. These things may never have been said to you before because of the lack of dialog.
Use Your Ears
The last tip we are going to provide is to listen to the ideas that your employees give to you. Your employees work on different aspects of the business and a lot of the time, have a better understand of the project from the ground level than you do. Listen to what they have to say and not only will your business get better because of it, your employees will also feel like their opinion matters.
If you are having trouble promoting a positive work environment, you may need the help of a facilitation company who specializes in this issues. Contact Leadership Strategies today.
Image Source: Pixabay