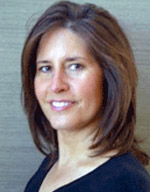 September has experience facilitating all levels of organizations from executives, department/process teams, salaried staff, to hourly operations employees. She has over 20 years of corporate, consulting and coaching experience with small, medium, and Fortune 500 companies.
September's facilitation experience includes:
| | | |
| --- | --- | --- |
| Corporate Strategy | Future State Process Visions (reengineering) | Current State Process Analysis |
| New Product Implementations | Business User IT Requirements | Annual Strategy Retreats |
| General Meetings | Issues Resolutions | Project Planning |
Beyond facilitation, September focuses on the people side of corporate change. She specializes in organizational and individual change management in support of key strategic initiatives involving process, technology, and M&A changes. September also works with companies to strengthen organizational design; align corporate-individual measures and compensation, implement rewards programs; optimize job fit, install high performance teams, enhance leader and manager skills, and improve individual performance with one-on-one coaching. September's passion is to serve as a creative, knowledgeable business change advisor for executives ready to blow the doors off business as usual. Her clients range from $3 M to $11 B in revenue.
September was a Senior Manager at Ernst & Young LLP, in the management consulting practice. She delivered process re-engineering and performance management services, including engagement and project management, to Fortune 100 consulting clients in the U.S. and Europe. September also served as the Ernst & Young's National Cost and Performance Improvement Service Line Leader with responsibility for creating, launching, and training performance management consulting services throughout E&Y offices in the United States. From 1997-2000 September lead E&Y's Entrepreneurial and Middle Market Consulting Practice in Phoenix, Arizona. Prior to Ernst & Young, she was a financial and cost analyst with Ford Motor Company.
September has a MBA from the University of Michigan and certifications in organizational change management and neuro-linguistic coaching. September has an in-depth understanding of resistance to change with proven techniques for eliminating it. She leverages her combination of knowledge and experience in process re-engineering, organizational design, performance measurement, group facilitation, and change management to achieve dramatic bottom-line business results.
---