Virtual meetings are incredibly convenient for meeting facilitators and everyone attending. You simply have to turn on your computer, open the right software and begin. However, your success depends much more on having the right computer system than it would during an in-person meeting.
Here are some of the system requirements you must have to facilitate a virtual meeting.
A Microphone
A good microphone will help everyone in your virtual meeting to understand and hear what you have to say clearly. Our facilitation training experts recommend not relying on your system's built-in microphone. Instead, try to get a microphone that is attached to a sleek headset. You will avoid any reverb or echoing from other participants and have a microphone close to your mouth to ensure clarity.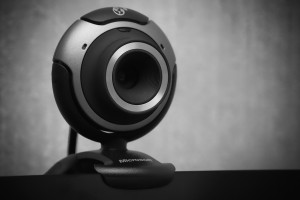 A Webcam
Although a webcam is not always necessary for a virtual meeting, they are very commonly used at this point. You may be able to use the one that came with your computer, or you may find that you need to purchase one to better suit your needs.
Up-to-Date Software
A few days before your meeting, check to be certain that your software is up-to-date. Do this for your operating system and the program you intend to use to host the virtual meeting. There is nothing more frustrating than trying to go into a meeting only to discover that your software is out of date and needs upgrading before you can access your meeting.
A Tidy Background Space
While having a tidy background space has little to do with your actual computer, it is one of the most important requirements for any virtual meeting or seminar. Your webcam will take in everything you aim it toward, whether that is a pristine office space or a cluttered mess. You need to have a tidy, well-organized space behind you to keep it from becoming a distraction for your participants. Many corporate facilitators will actually position themselves in front of a blank wall or drape a solid piece of fabric behind them to reduce distractions completely.
Take It for a Test Run
Be sure to test your setup by video chatting with a friend or colleague before your big virtual meeting. Make sure the webcam and microphone you've chosen are operating at their best, that the software you will use is working appropriately and that your space is not a distraction. If everything goes well in the test run, it is likely that you will be able to have a successful virtual meeting as well.